We have experience in fabricating and installing all types of wood stairways and railings.
Numerous products and species to choose from, following are a few examples.
---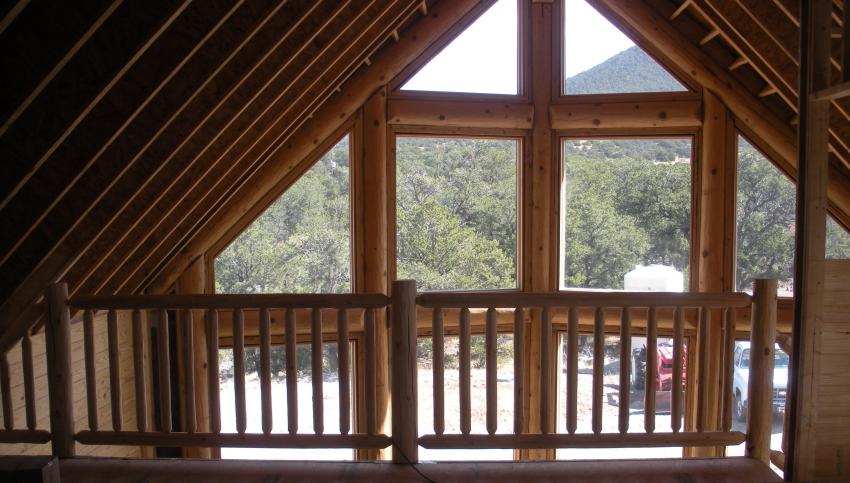 This beautiful latilla style guardrail suits this home perfectly. Fabricated using
Pine 6" viga posts, 4" jumbo latilla handrail and 3" latilla balusters.

---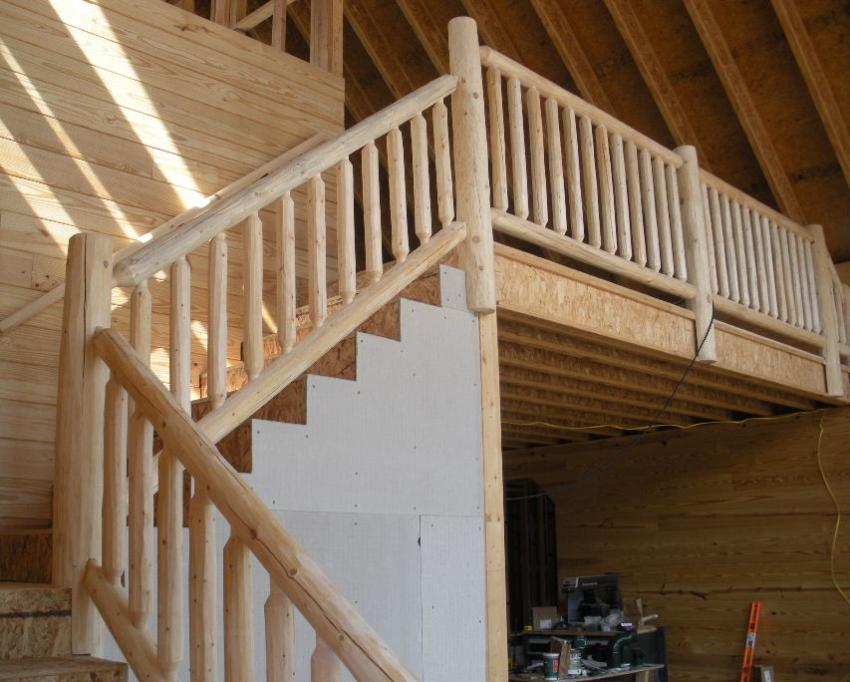 This stairway is the same jumbo latilla style railing as featured above. The viga posts have been fascia
mounted and a 2" diameter pine latilla wall rail was installed on closed side of stair for code purposes.

---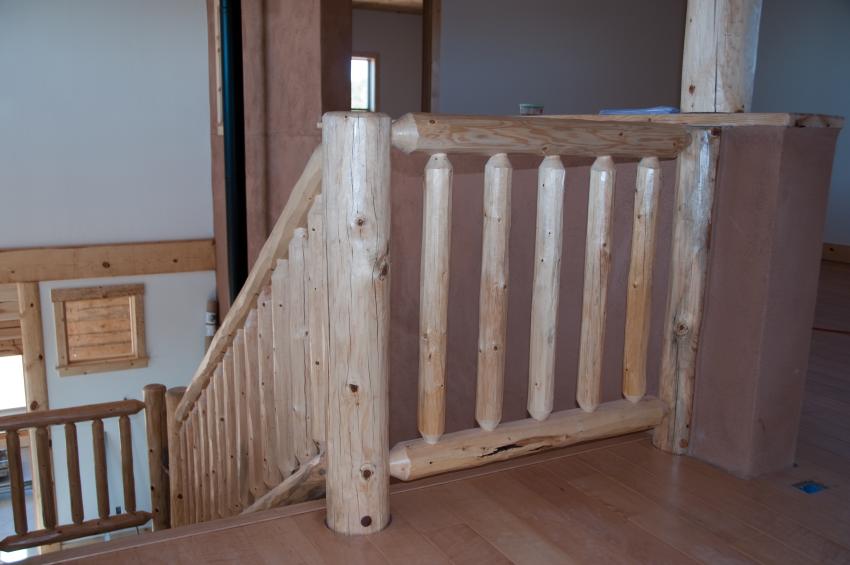 Another example of the jumbo Pine latilla style railing~clear coat finish.
---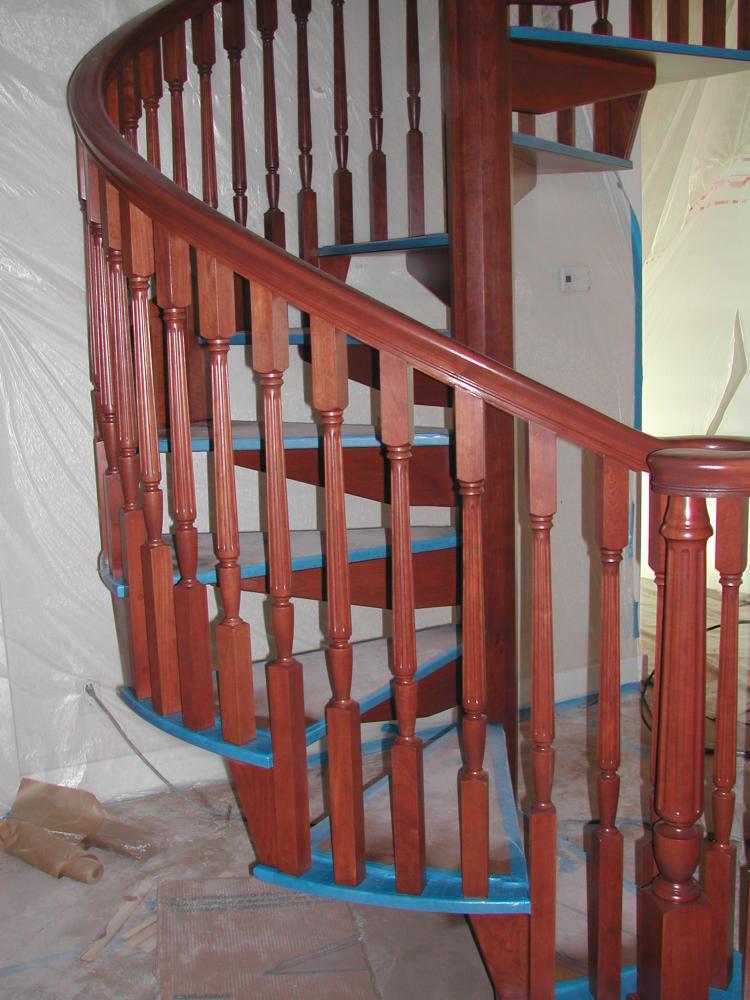 This Cherry spiral staircase features fluted spindles and newel posts with handrail volute at stair entry.
---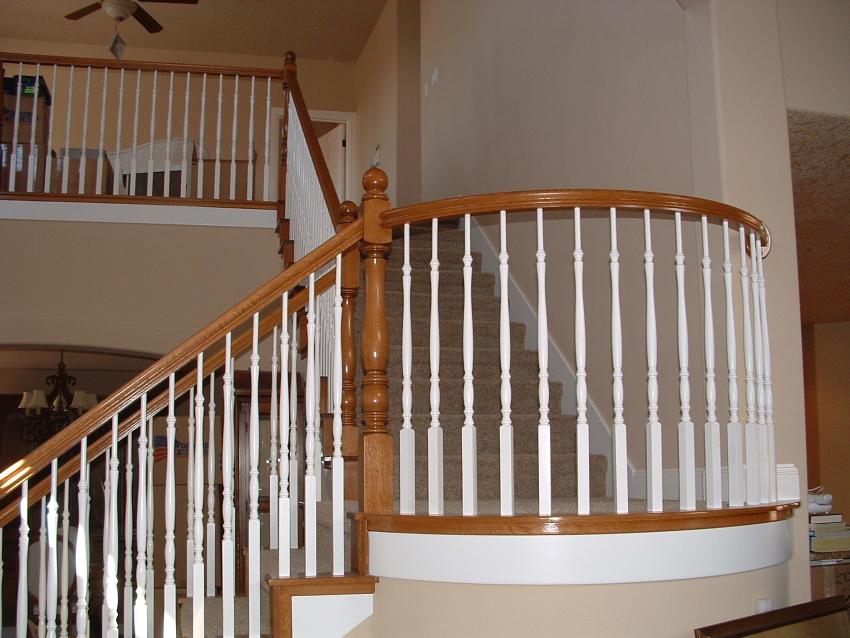 This stair features stain grade newel posts, handrail, tread and riser end caps
and shoe board with paint grade balusters, stair skirting and fascia board.

---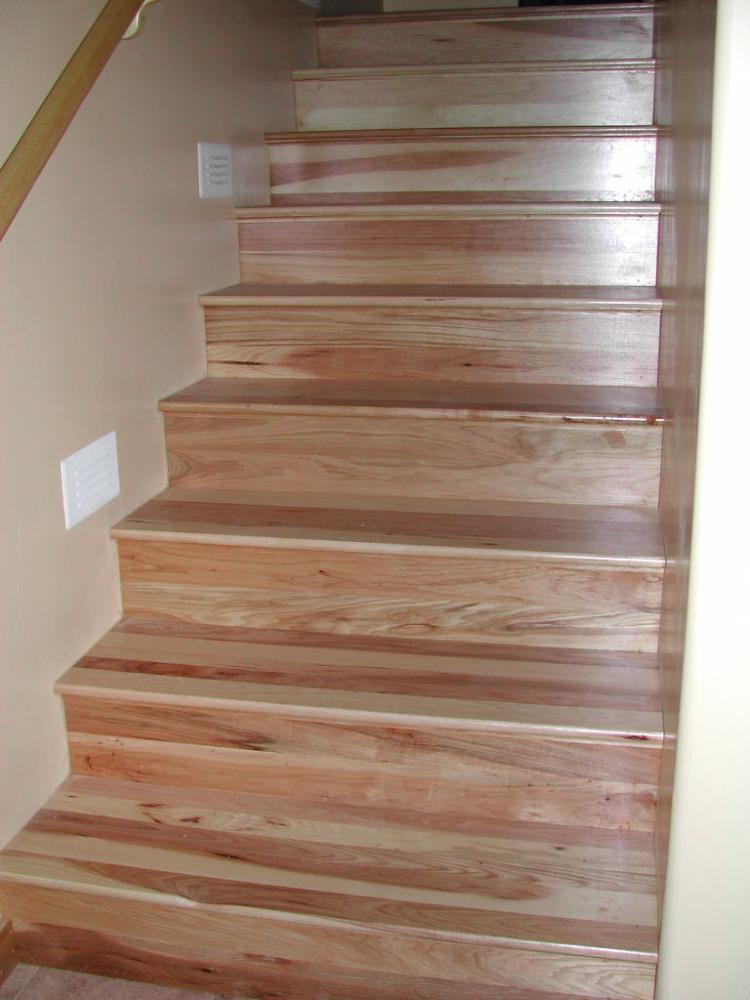 Stair features beautiful hickory treads and risers with latilla style handrail and wood brackets.
---
Pine Latilla balustrade with 6" viga posts, 3" latilla handrail and 2" latilla balusters.
---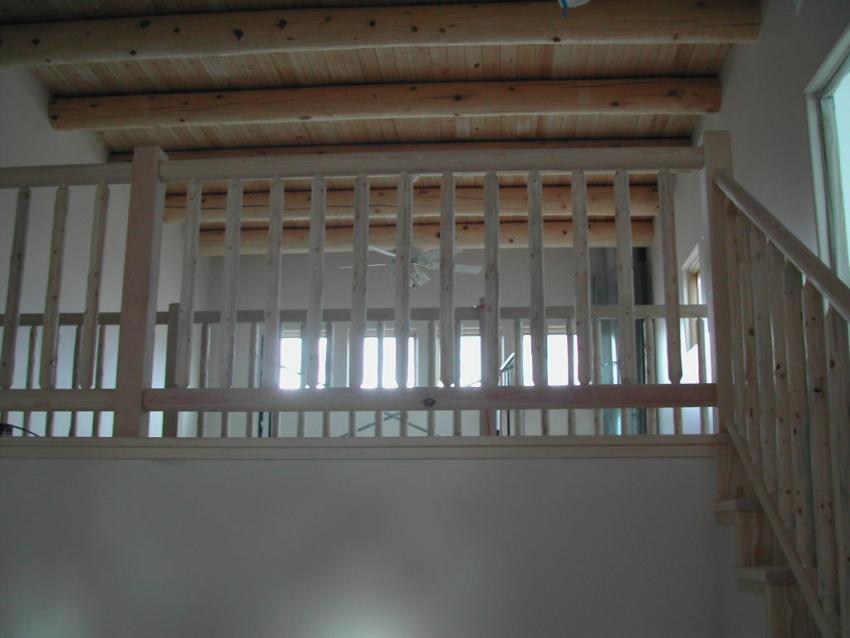 Pine latilla syle balustrade with 3 1/2" S4S pine newel posts, 3" latilla handrail
on second level, 2" latilla handrail on stairway with 2" latilla baluster infill.

---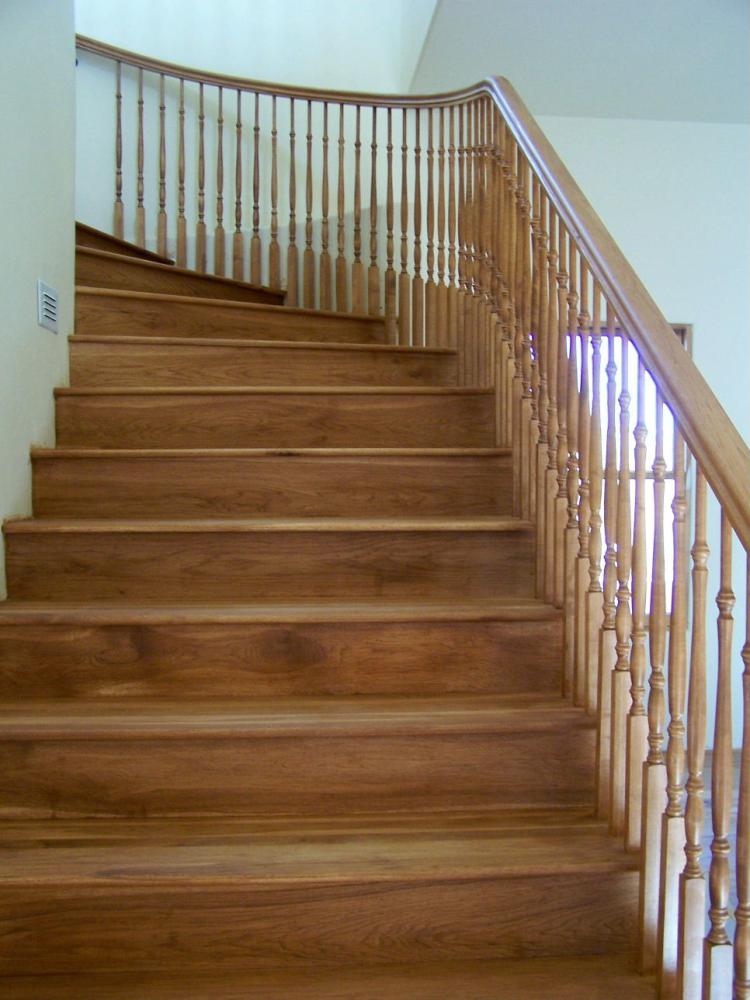 This stairway features Red Oak treads, risers, balusters and
handrail. Treads have mitered returns on open side of stairway.

---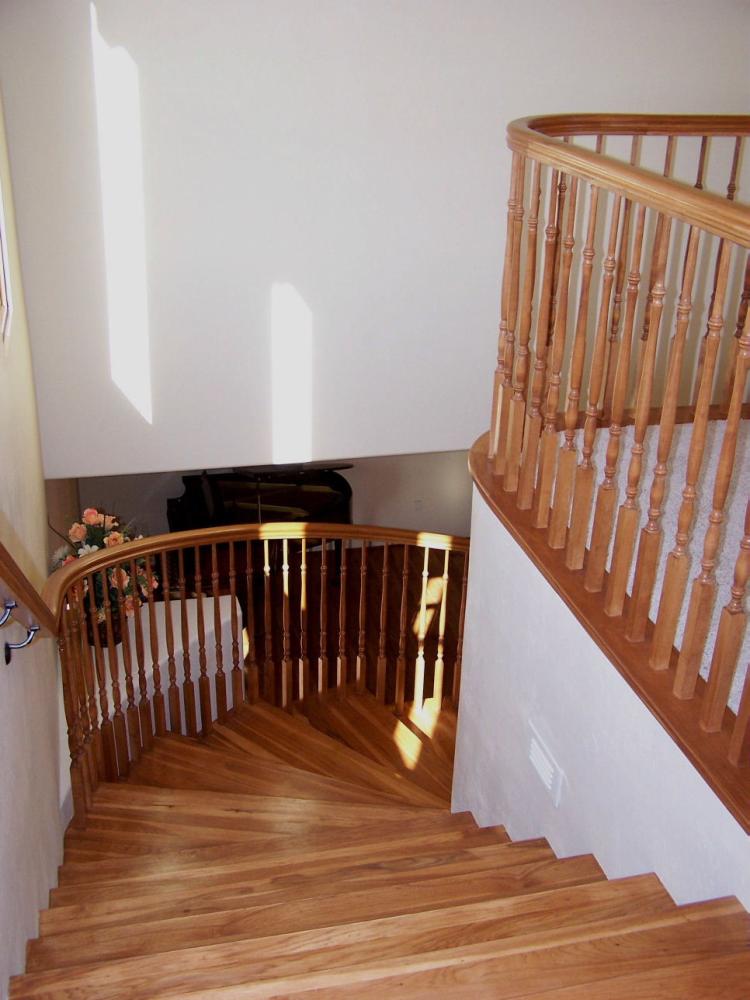 Birds eye view of the Red oak treads as listed above
illustrating the continuous rail required by code.

---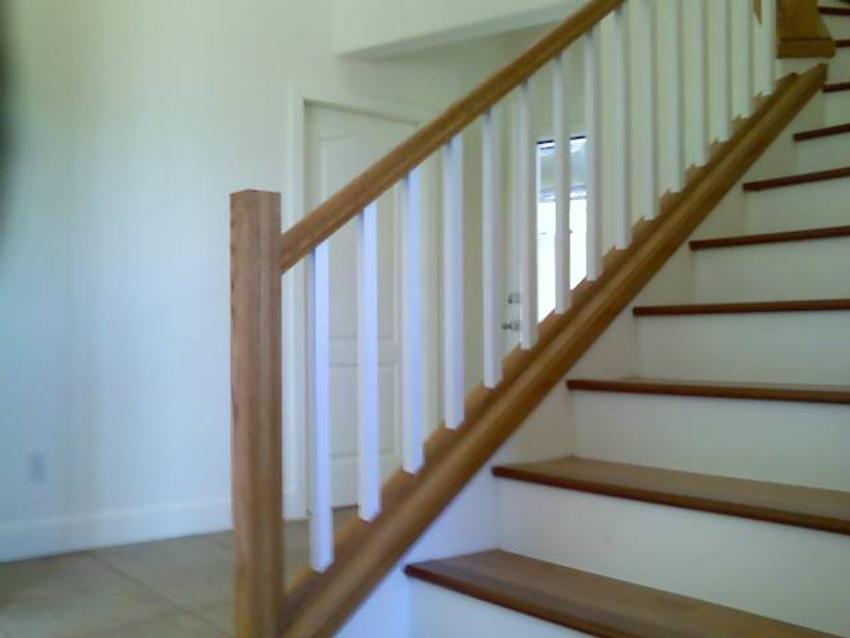 This craftsman style stair features a 3" S4S Red Oak newel, handrail, pony
wall cap, shoe rail, and tread with paint grade balusters, skirting and risers.

---