With limitless possibilities and numerous products to choose from,
we can help you design your ideal guardrail. Following are a few examples.
---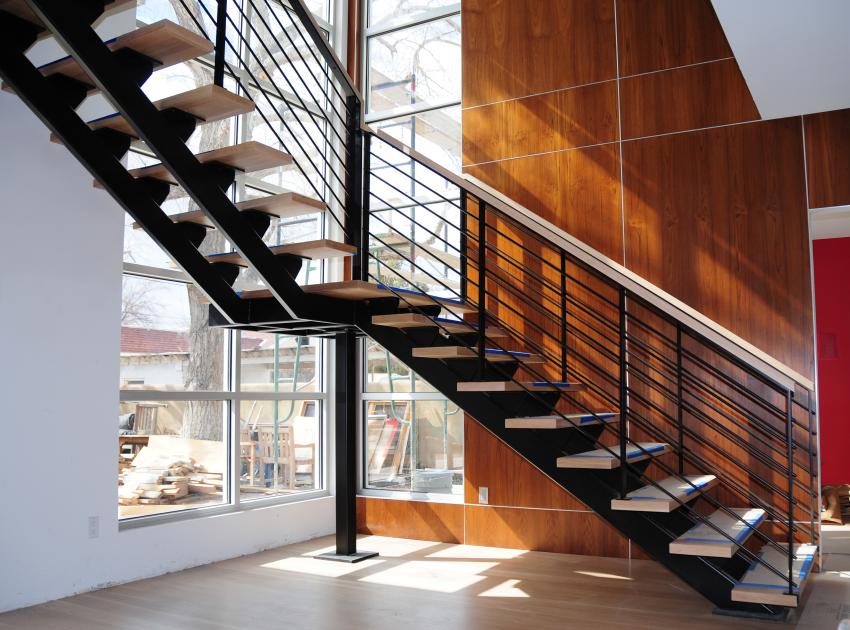 This stairway features Maple treads and open risers with dual steel stringer The sleek,
contemporary steel guardrails feature horizontal railing design capped with Maple wood rail.

---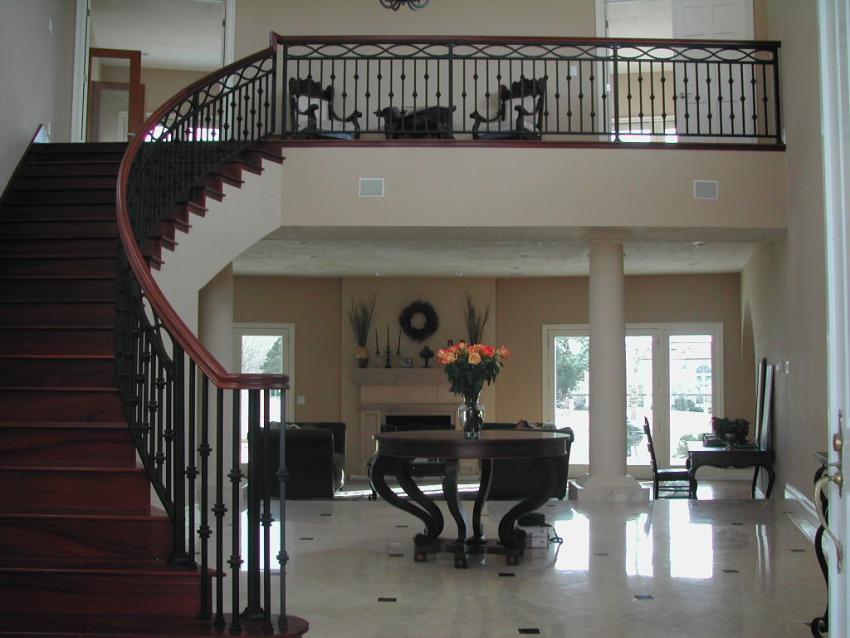 This stairway features exotic Kumaroo treads, risers and handrail with beautiful all welded steel
guardrail featuring infinity wave and alternating single and double element balusters~Powder coat finish.

---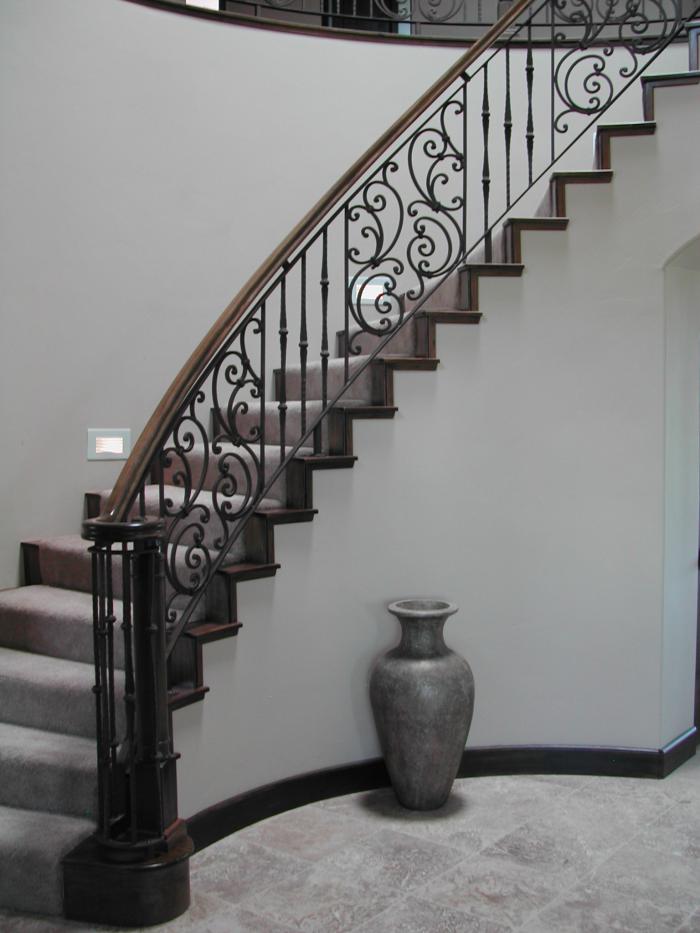 This curved stair features tread and riser end caps on both sides of stairway
with beautiful Tuscan welded balustrade~Powder coat finish.

---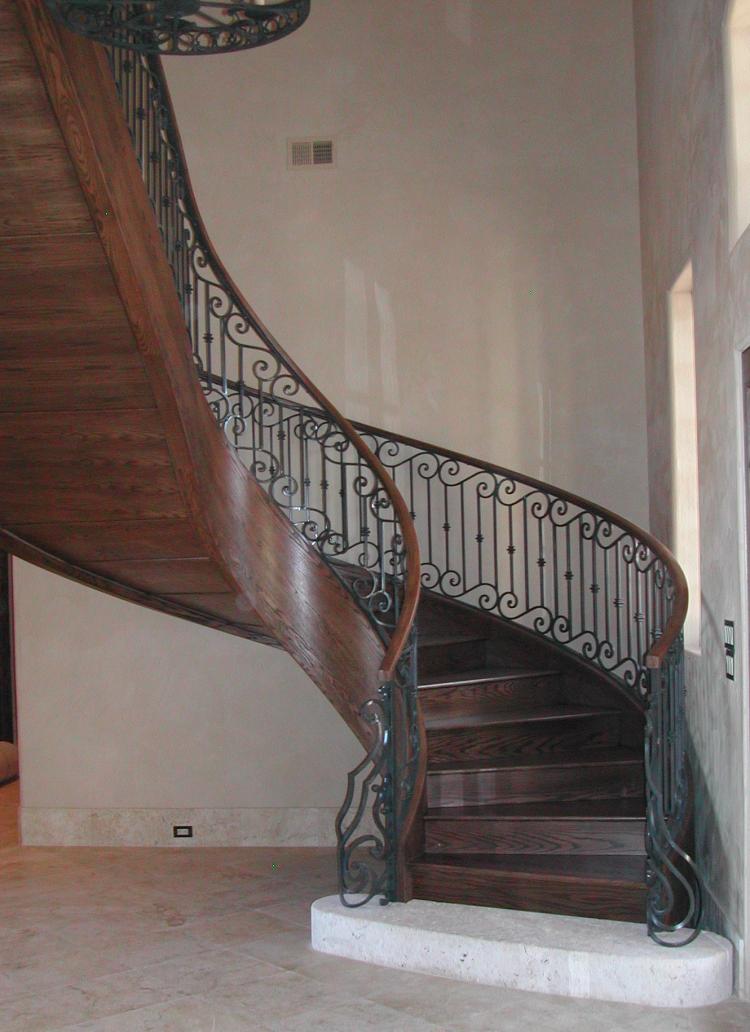 This free-standing staircase features Red Oak treads, risers and handrail
with elegant welded steel guardrails with turnouts at stair entry.

---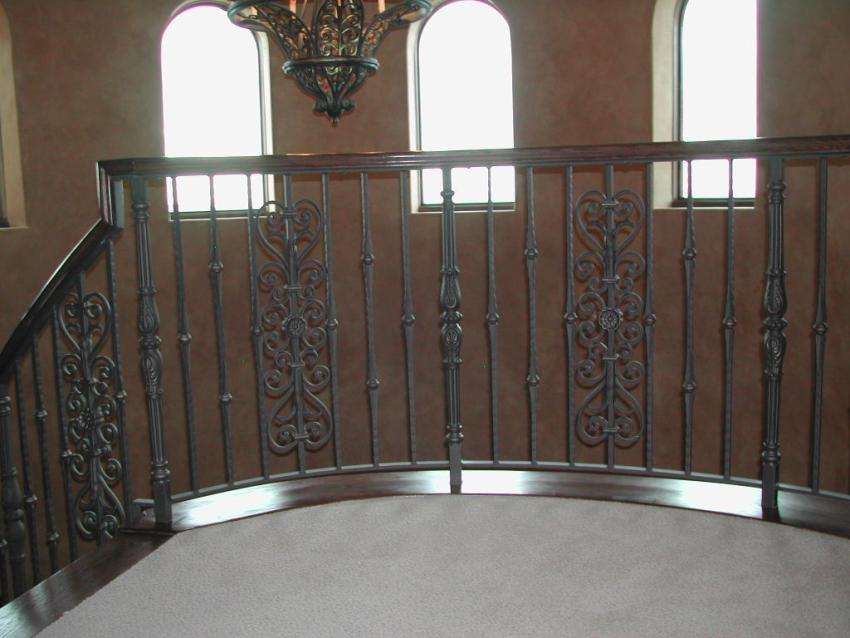 This guardrail features decorative scroll elements with iron posts capped with wood handrail.
Stairway has full wood treads and risers with shoe board at second level guardrails.

---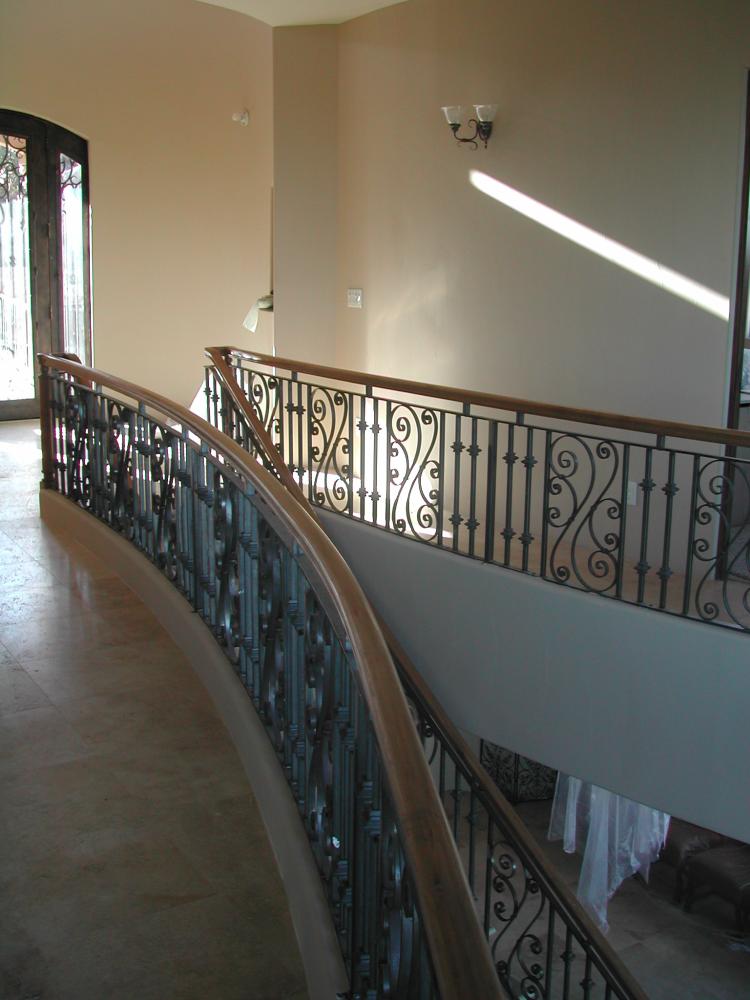 This custom steel balustrade features wood handrail, a combination of decorative scroll elements
with double element baluster infill and a combination of metal and wood posts.

---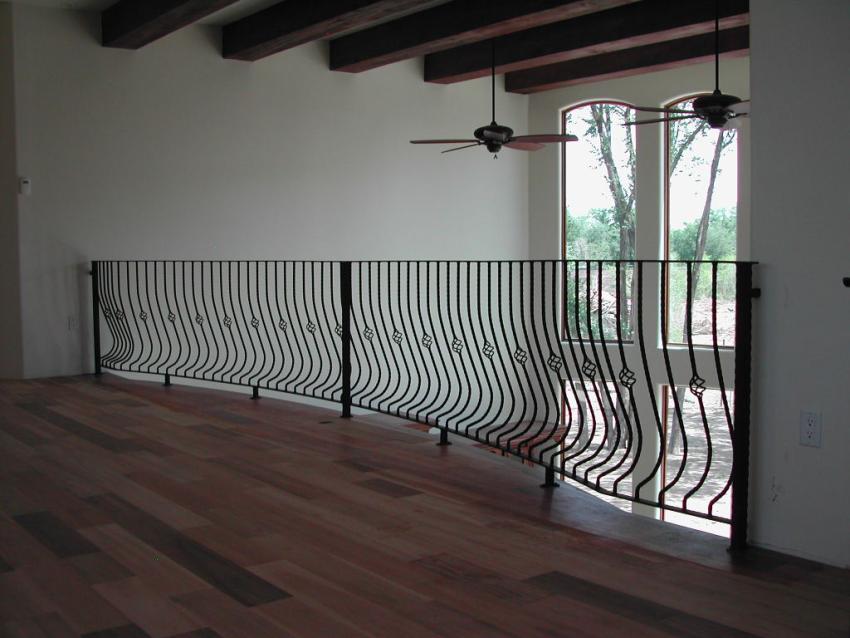 This balcony rail features a simple iron handrail with welded belly balustrade
with basket accents and hammered steel posts~Powder coat finish.

---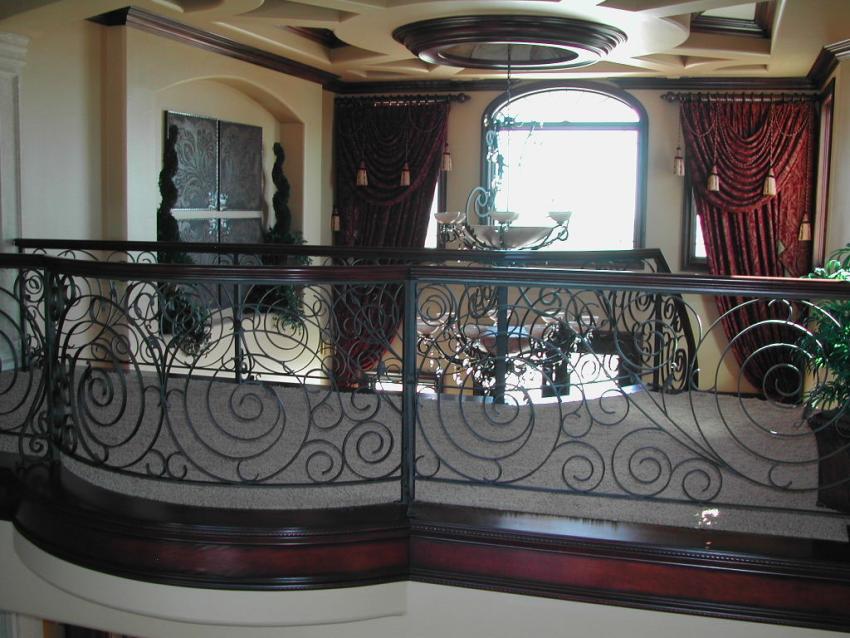 This all welded guardrail features elegant hand forged scroll work~powder coat finish,
capped with wood handrail, shoe boards and fascia with decorative wood moulding.

---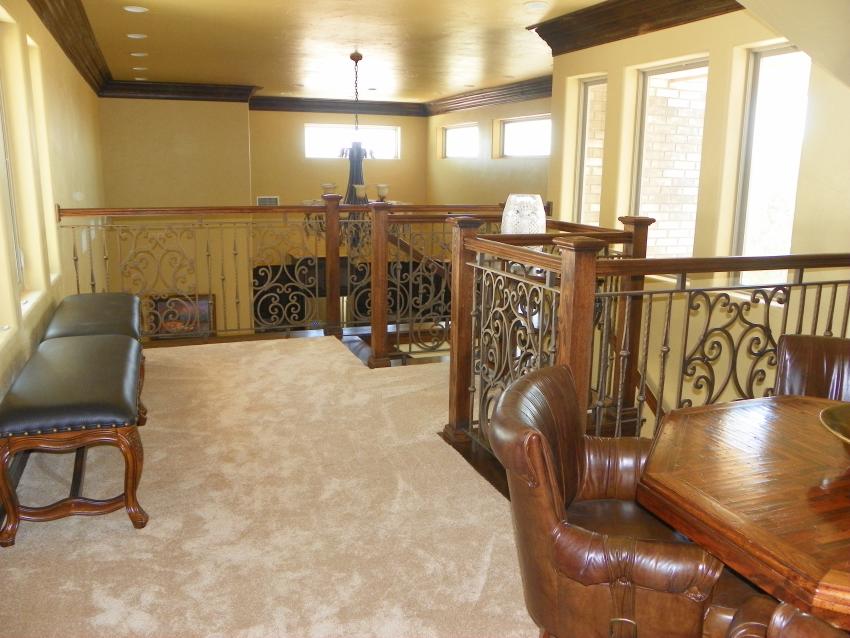 This elegant welded Tuscan balustrade is capped with wood rail and
accented with wood box style newels and wood shoe board.

---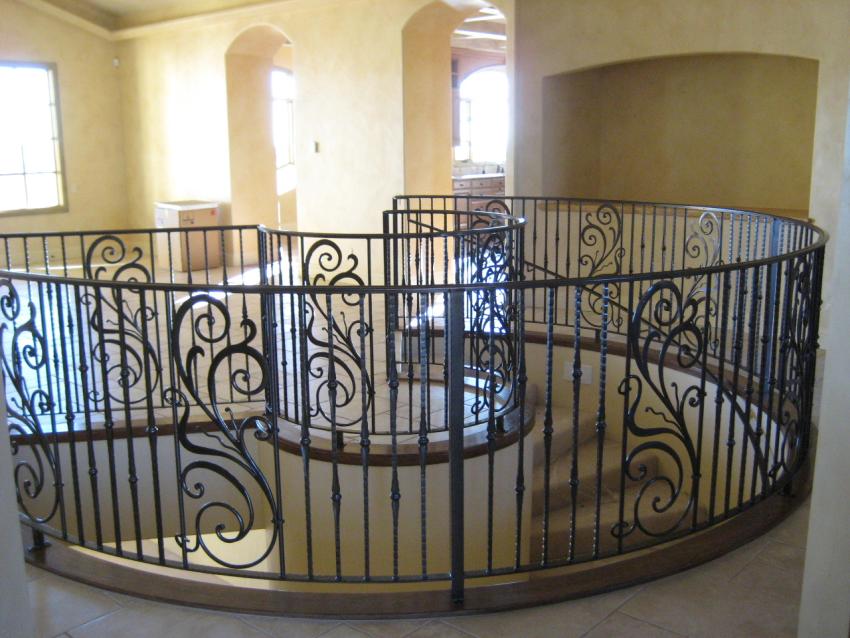 Welded balustrade features wood shoe board and trim with simple metal handrail, the Rebecca
series panel with hammered single and double element baluster infill~Powder coated.

---