Exterior Stairways and Guardrails
We fabricate our exterior guardrails and stairs to the highest quality. Following
are just a few examples of the different types of railings we offer.
---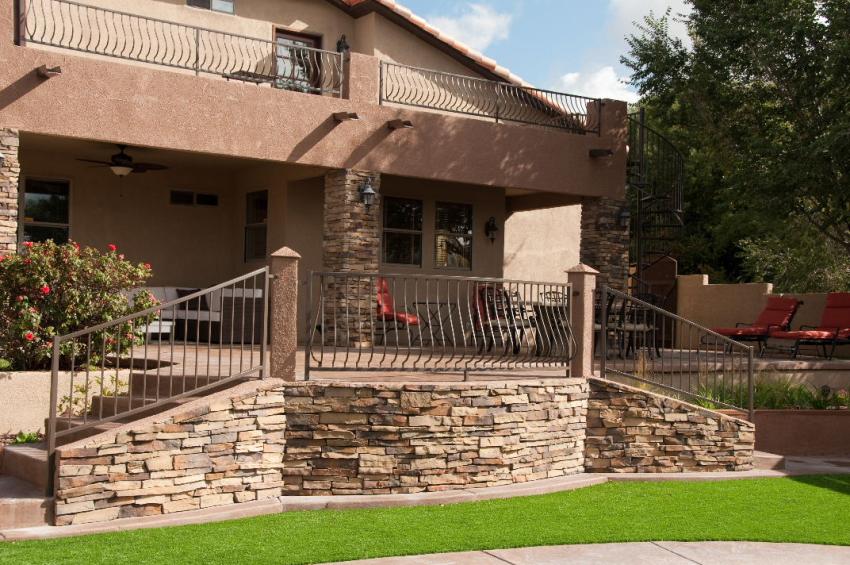 This gorgeous deck railing features belly balusters with hammered railing. Beautiful
and functional spiral stair tucked out of the way maximizing deck space.

---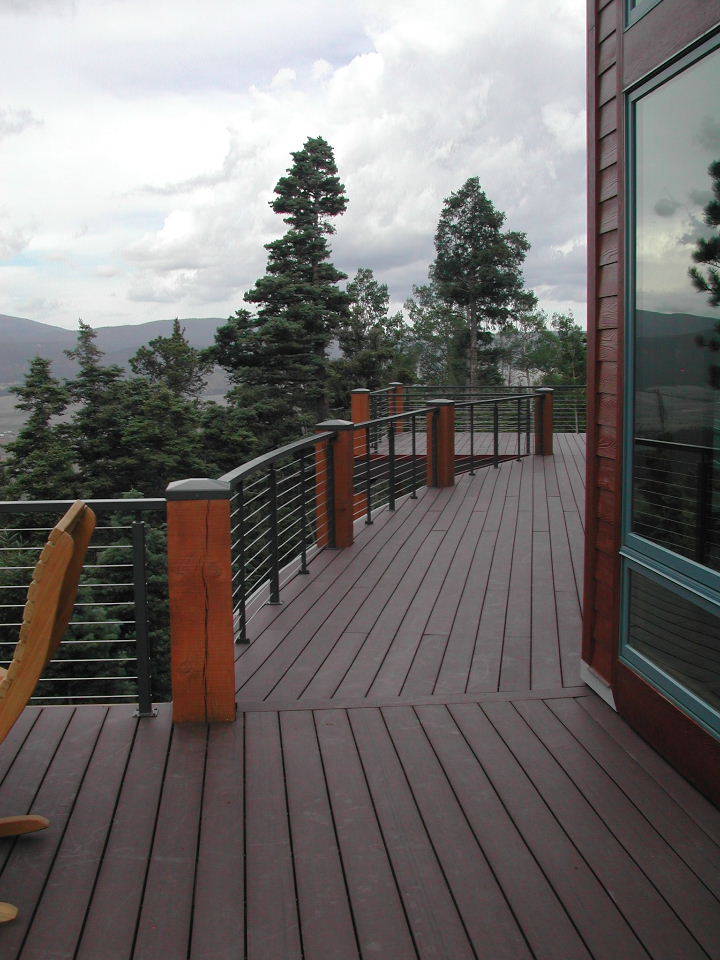 This Angel Fire home features a Stainless Steel Cable Railing system on it's
magnificent wrap around deck without limiting the gorgeous views

---

This spiral stair has an intermediate landing and basket accents through out.
The deck railing is belly design with basket accents~Painted finish

---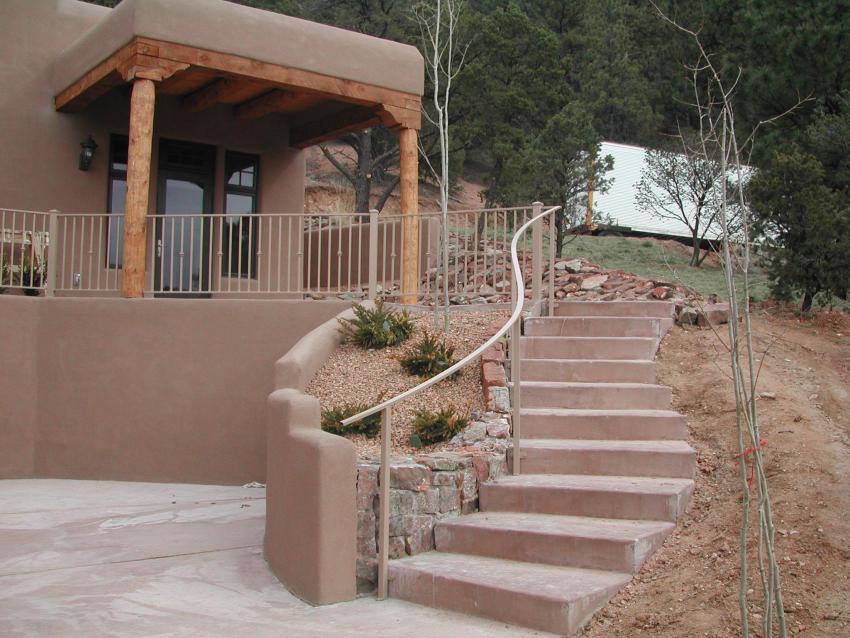 This simple guardrail features knuckle elements with single tube railing.
---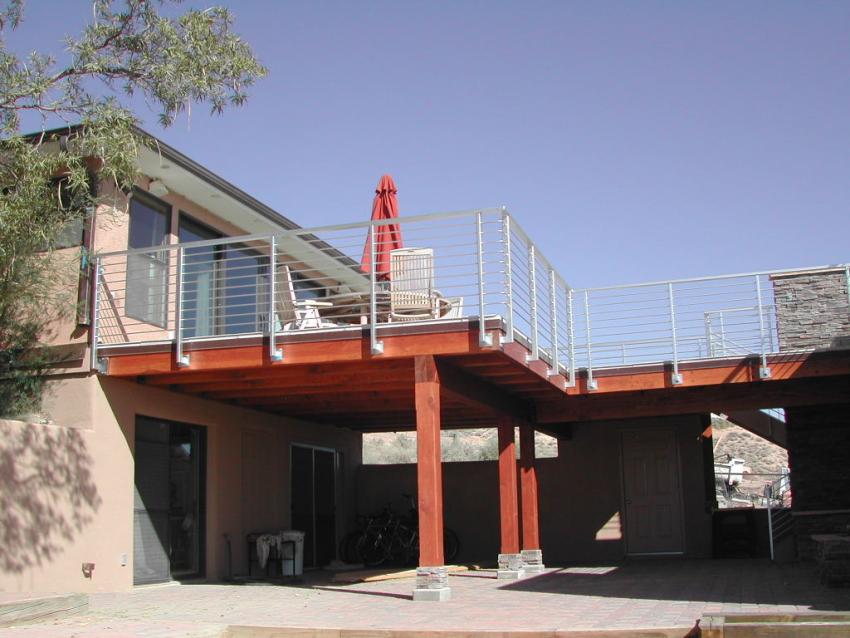 These two photos feature an alternative to stainless steel cable railing systems. This fascia mounted deck
railing is fabricated using 1/2" steel rods. The stairway features steel stringers with trex tread inserts.

---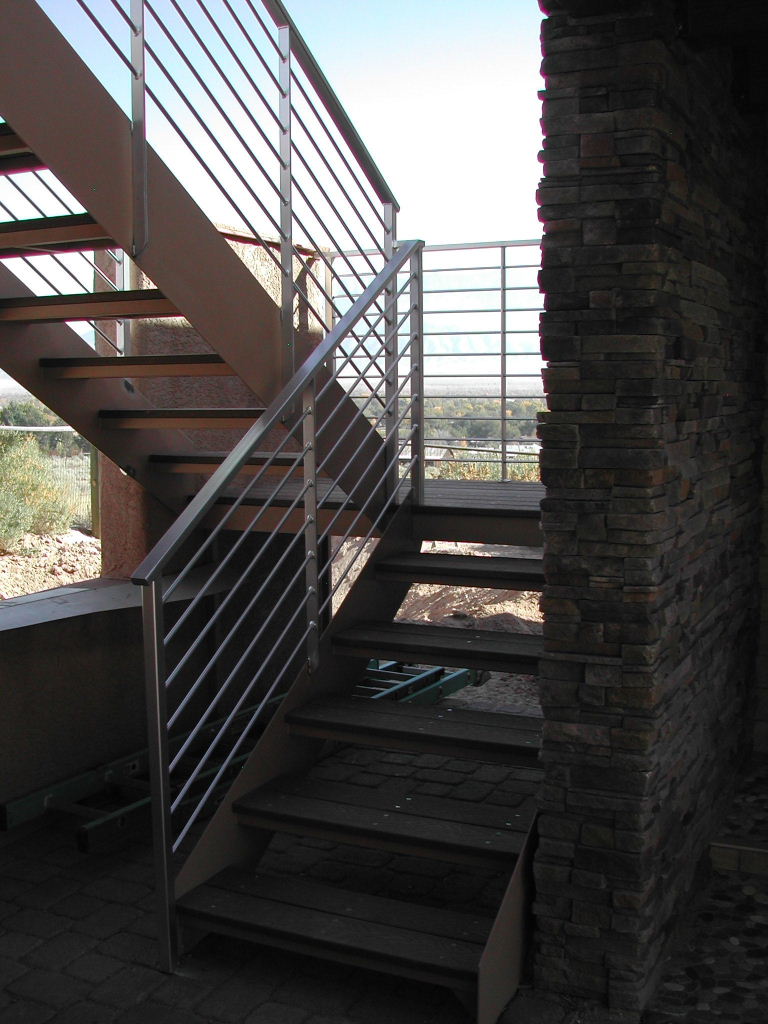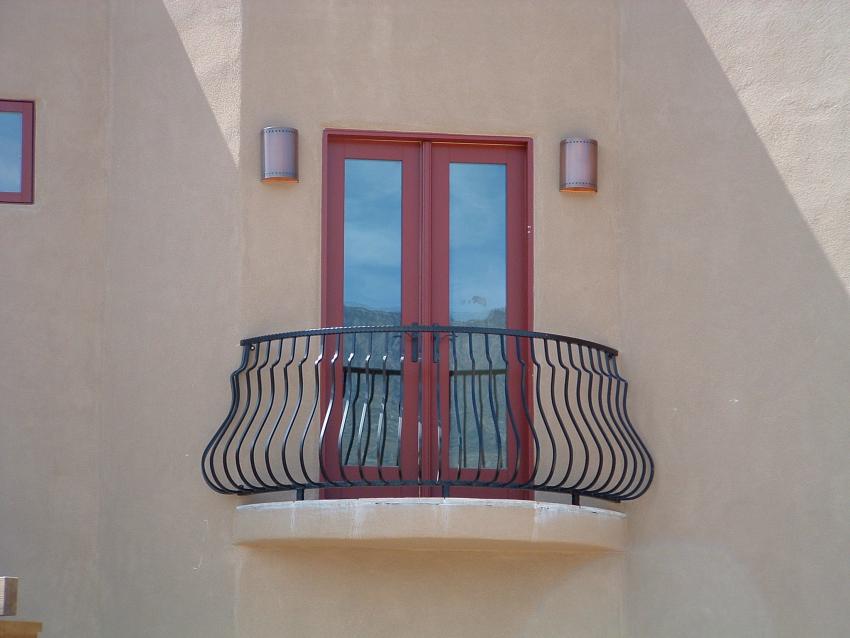 The beautiful railing on this Juliet Balcony was fabricated using hammered top and bottom rails with belly balulsters.
---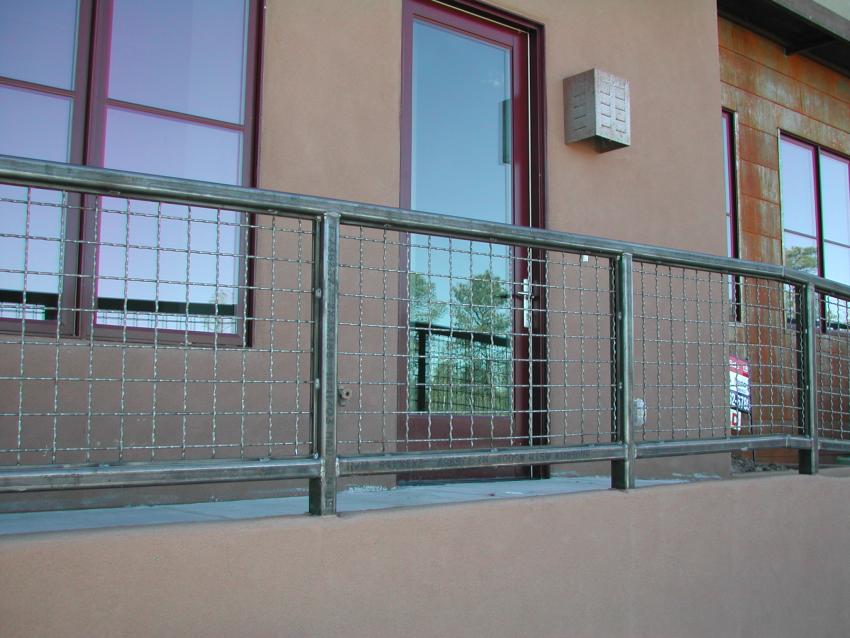 This exterior guardrail features wire mesh infill~Raw finish
---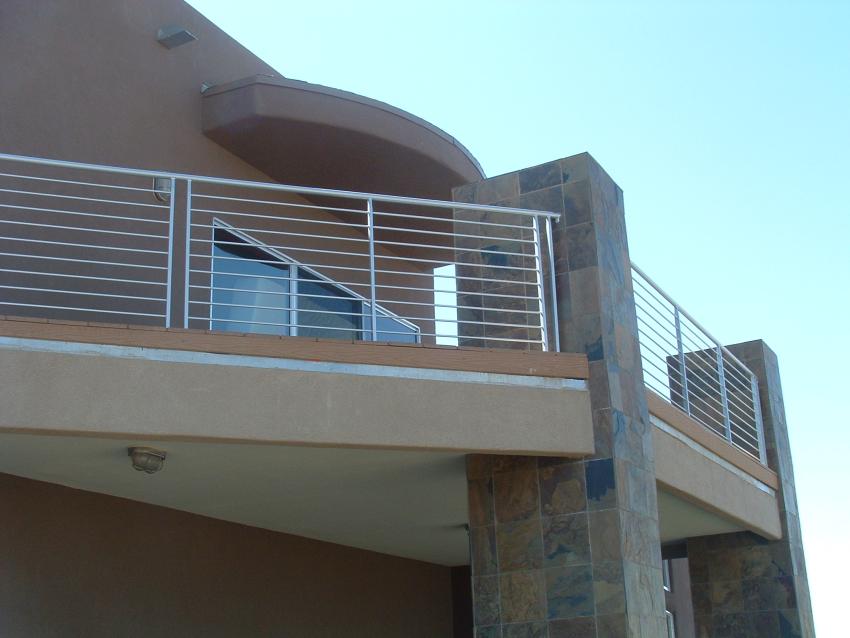 This deck railing is fabricated using 1/2" diameter horizontal steel. This contemporary
design is an alternate to the often more expensive stainless steel cable railing.

---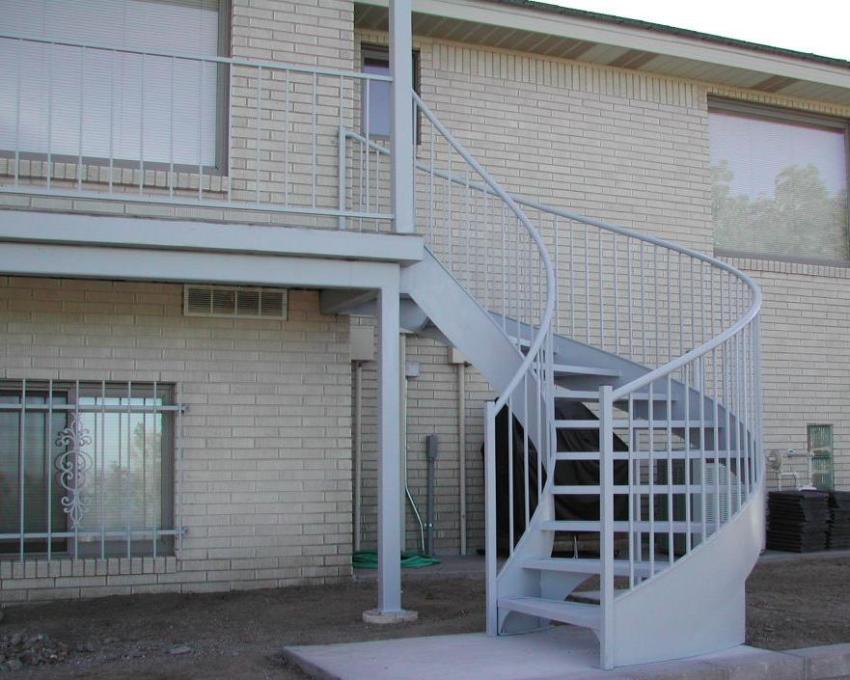 Curved steel stairway with standard vertical railing
---