Stainless Steel Cable Railing Systems
We fabricate our stainless steel cable railing systems using high
quality stainless steel components.
---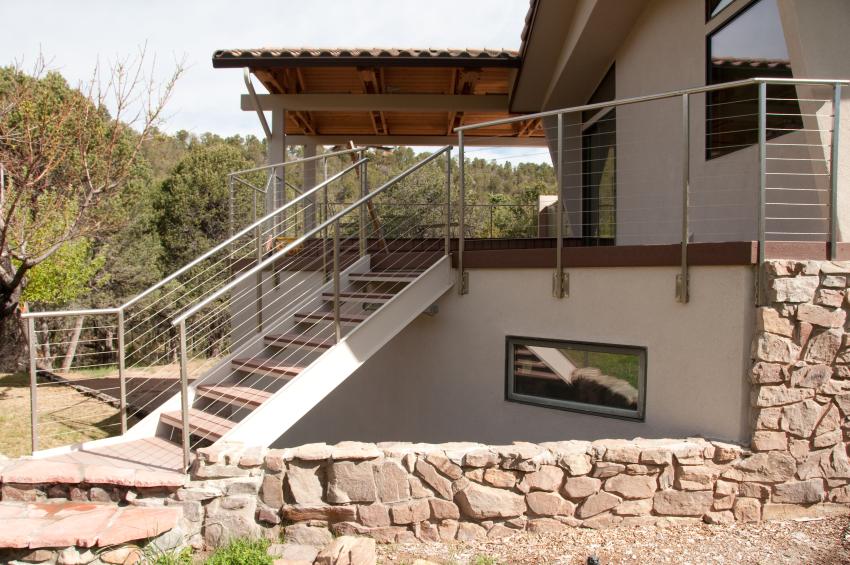 This beautiful home features fascia mount Stainless Steel Cable Railing System.
---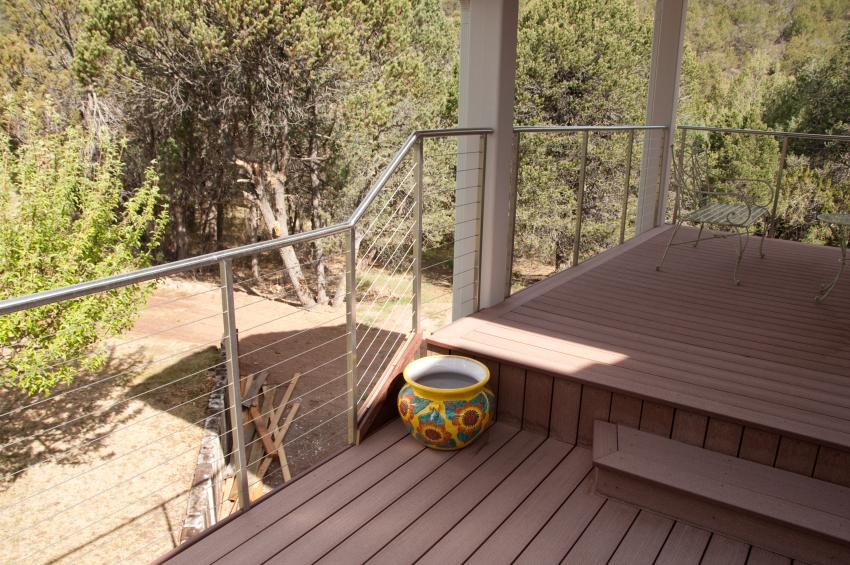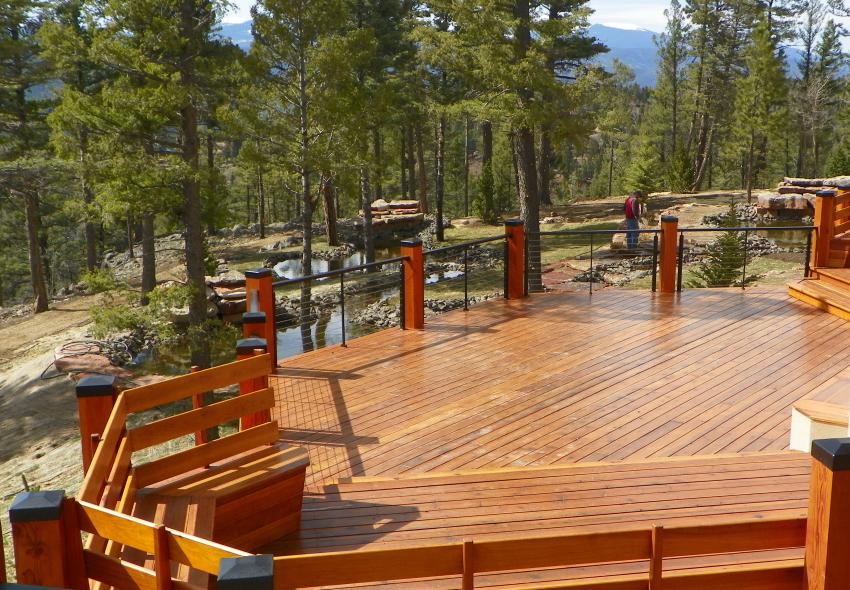 This wrap around deck features a beautiful sleek Stainless Steel Cable railing system as to not limit their gorgeous views.
---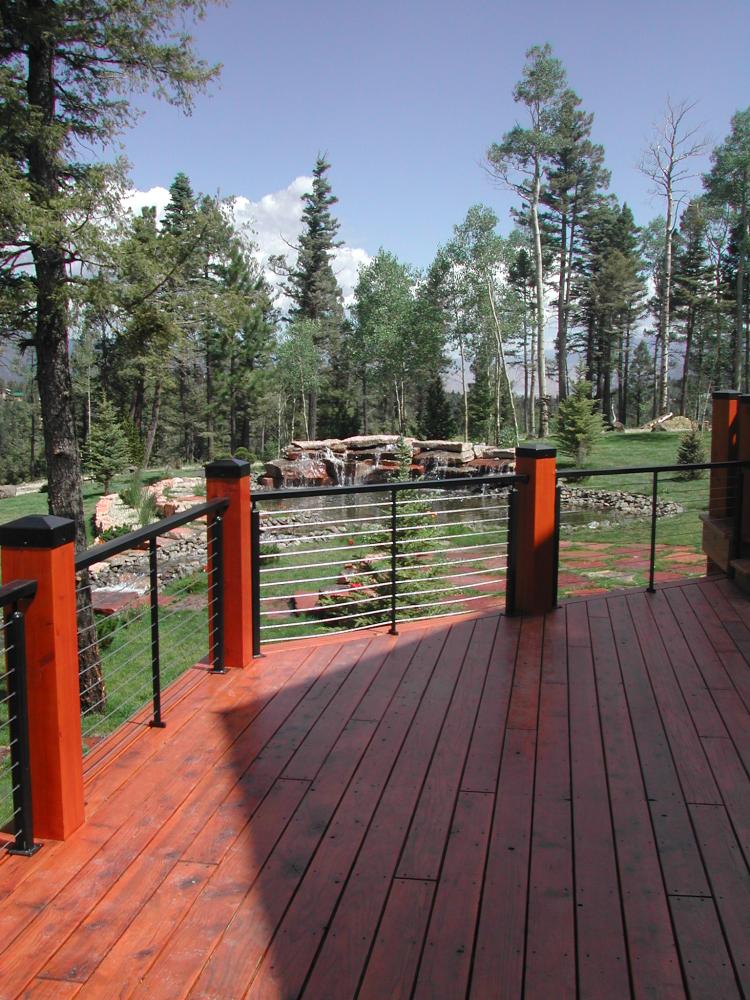 Cable style railing accented with 8" wood posts and steel post caps.
---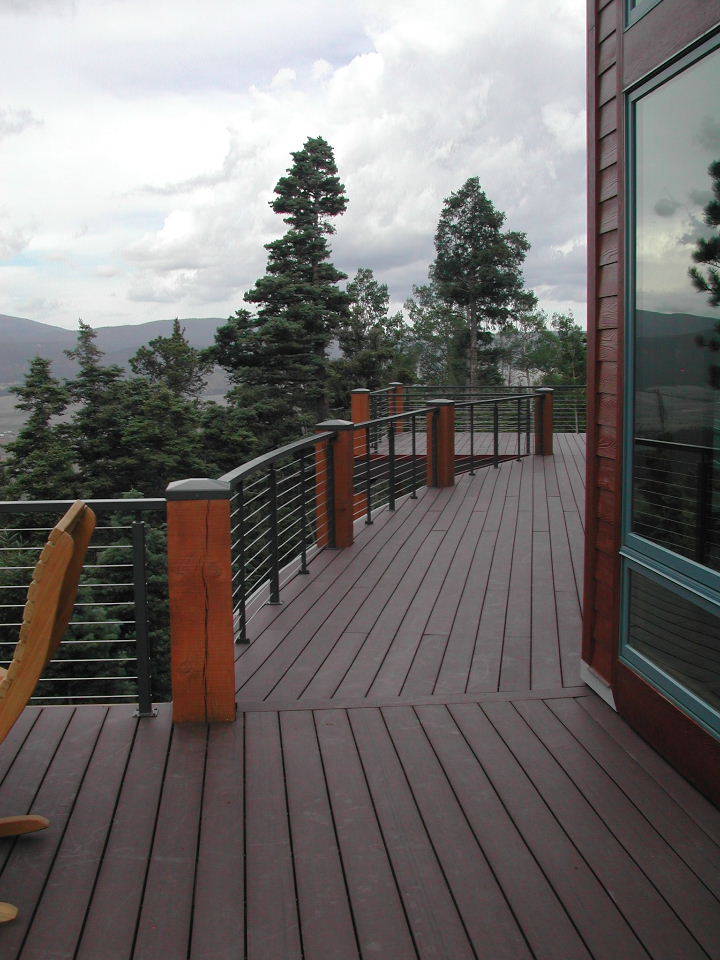 This Angel Fire home features a Stainless Steel Cable Railing system on it's
magnificent wrap around deck without limiting the gorgeous views

---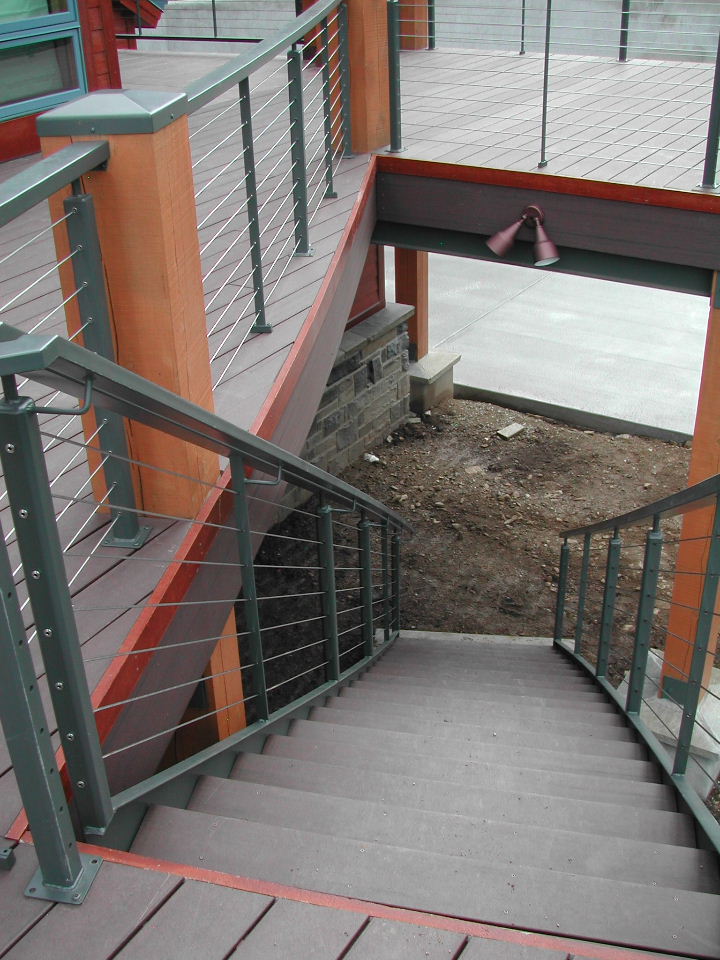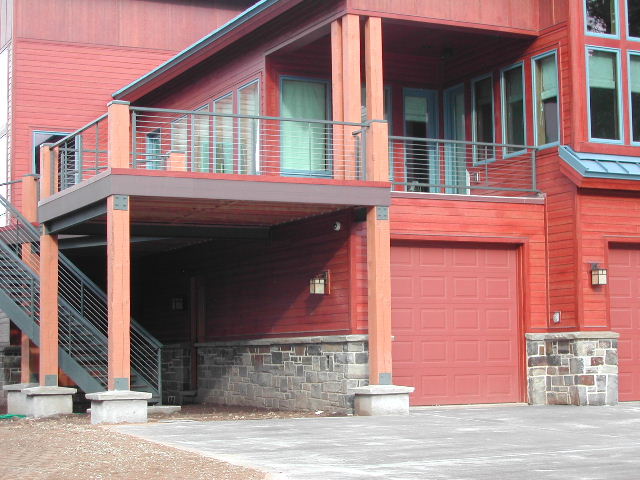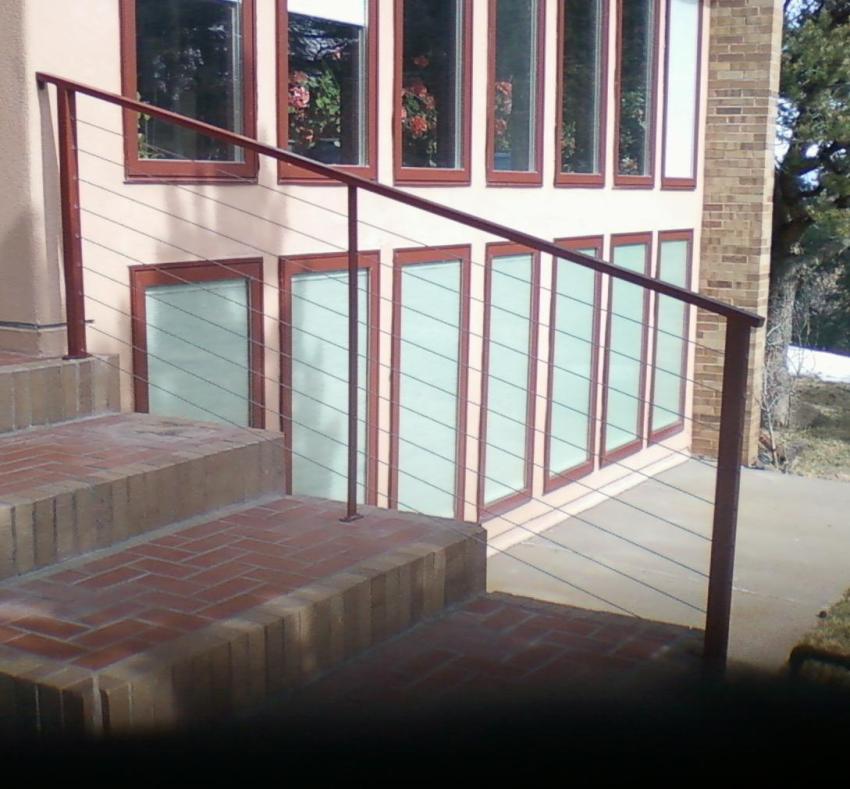 Contemporary Cable railing system with Cherry handrail, wall cap, and stair skirting.
---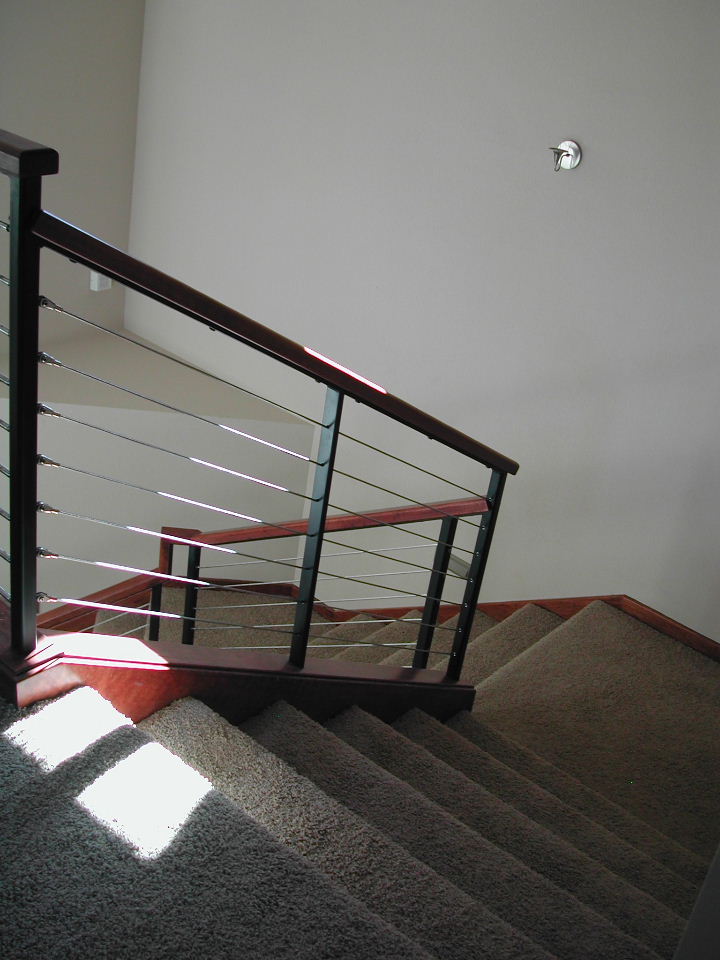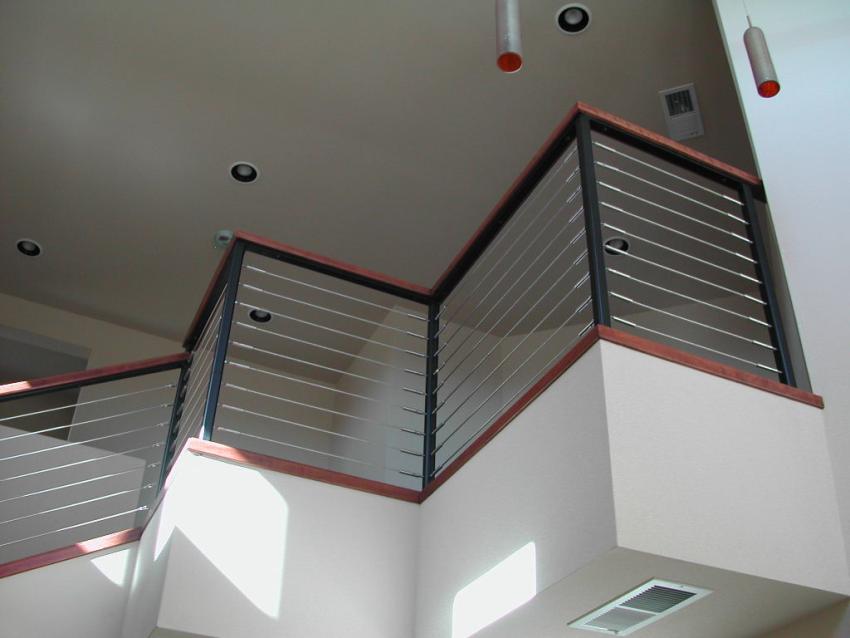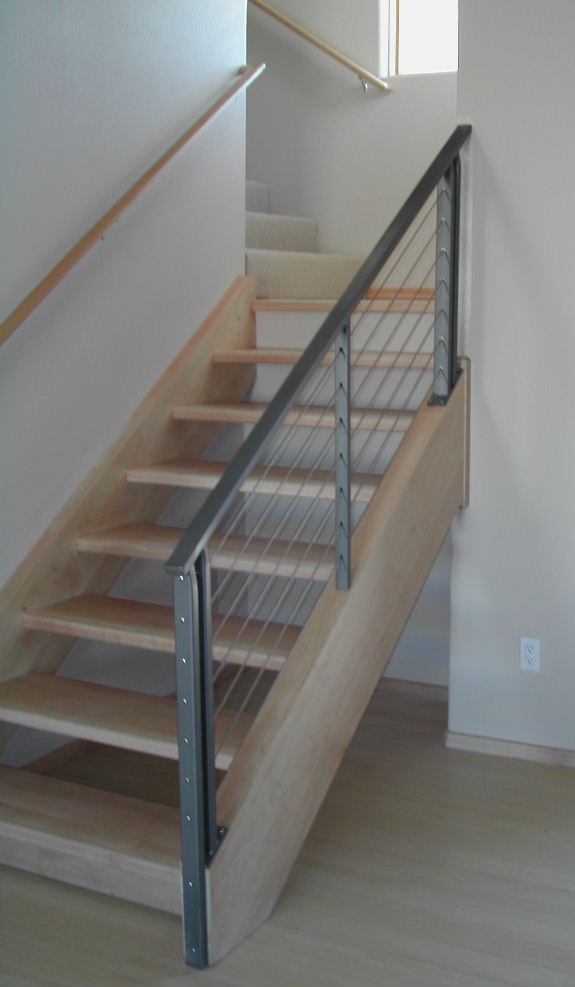 Beautiful Maple open riser stairway with stainless steel cable railing system.
---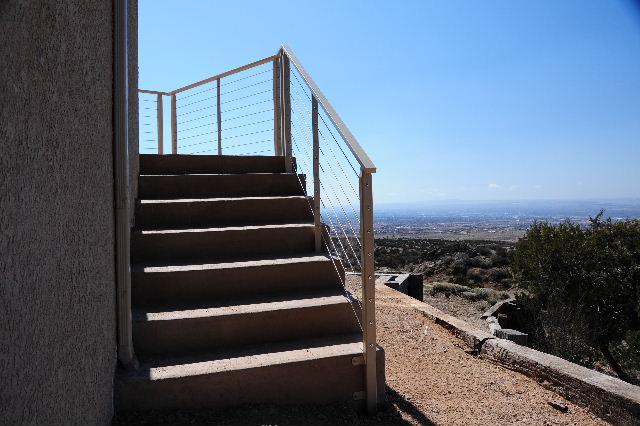 Sleek and functional exterior cable railing system.
---
This stainless steel cable system functions as beautiful deck railing without limiting your views
---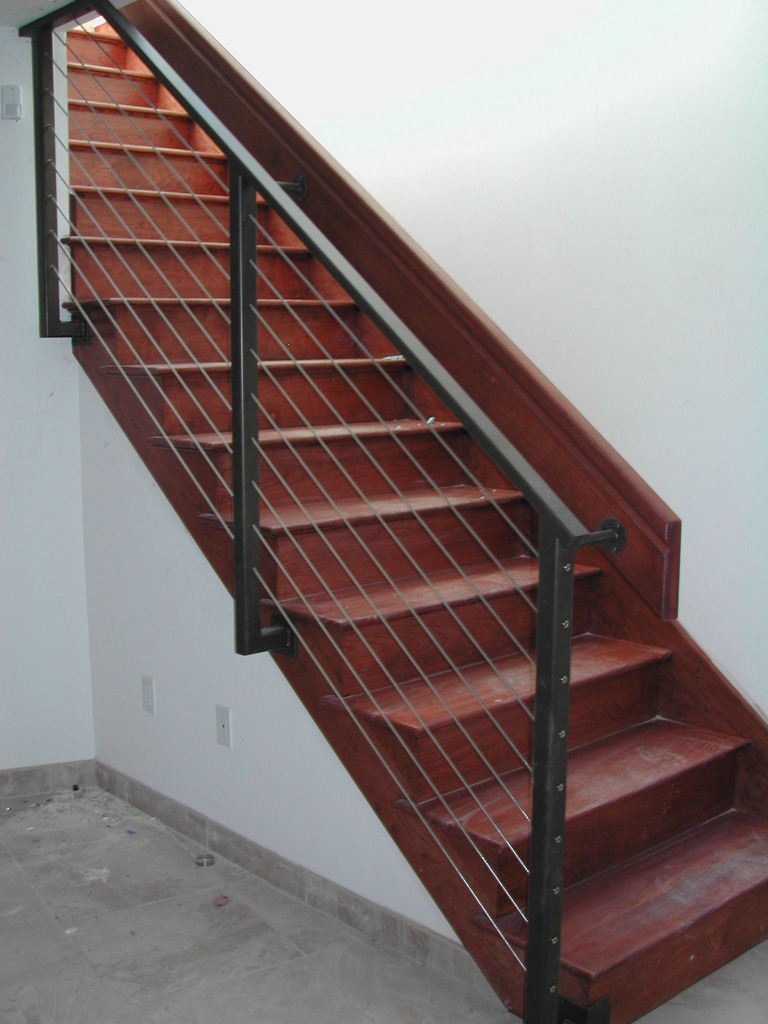 Stainless Steel Cable railing system with Cherry treads & risers, handrail, and skirting
---